YAHAHA is here to solve a big problem: how to let people have fun with friends by easily creating interactive, no-code 3D content?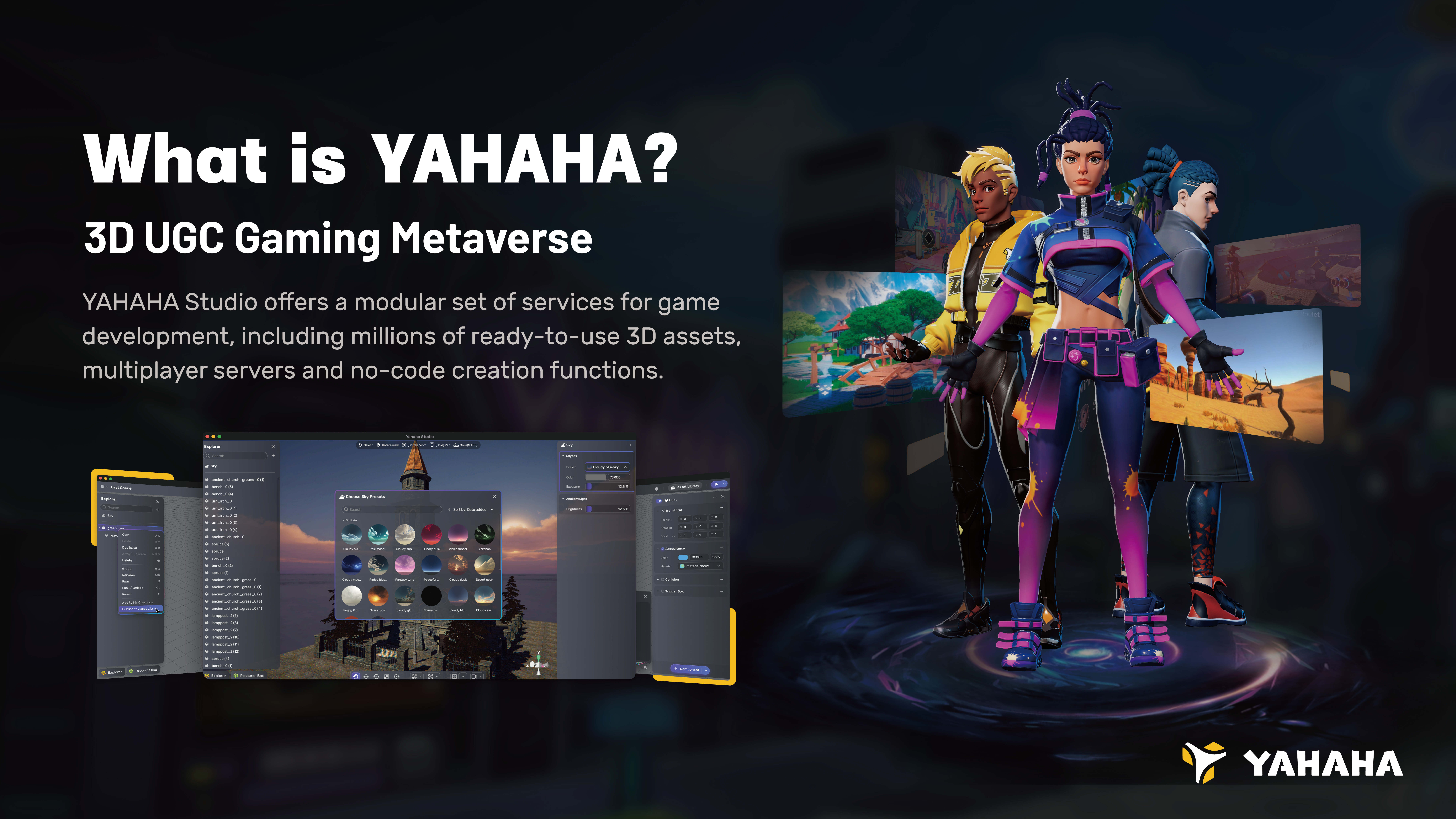 Begin to Create:https://yahaha.com/create
Begin to Play:https://yahaha.com/play
Before YAHAHA, making truly interactive 3D experiences needed a high level of technical know-how. YAHAHA brings 3D content creation to every creator with simple and easy tools and templates. With YAHAHA, creators are part of an exciting new social community sharing creative, fun experiences where the only limitation is your imagination.
To meet YAHAHA creators and players, and to join the incredibly helpful, active, and thriving community, head to our Discord or follow our Twitter!
We are excited to introduce YAHAHA's new creators' program designed to help aspiring game creators bring their ideas to life! Through the Yahaha platform, we offer a range of services to support creators throughout game development process. The program will be split into two halves. You can choose to either recreate your own popular games with YAHAHA studio or bring your own unique game idea to life with us. Join us and connect with like-minded creators, share your games with our users, and get rewarded for your creative work!
Check out the highlights from our previous community challenge!